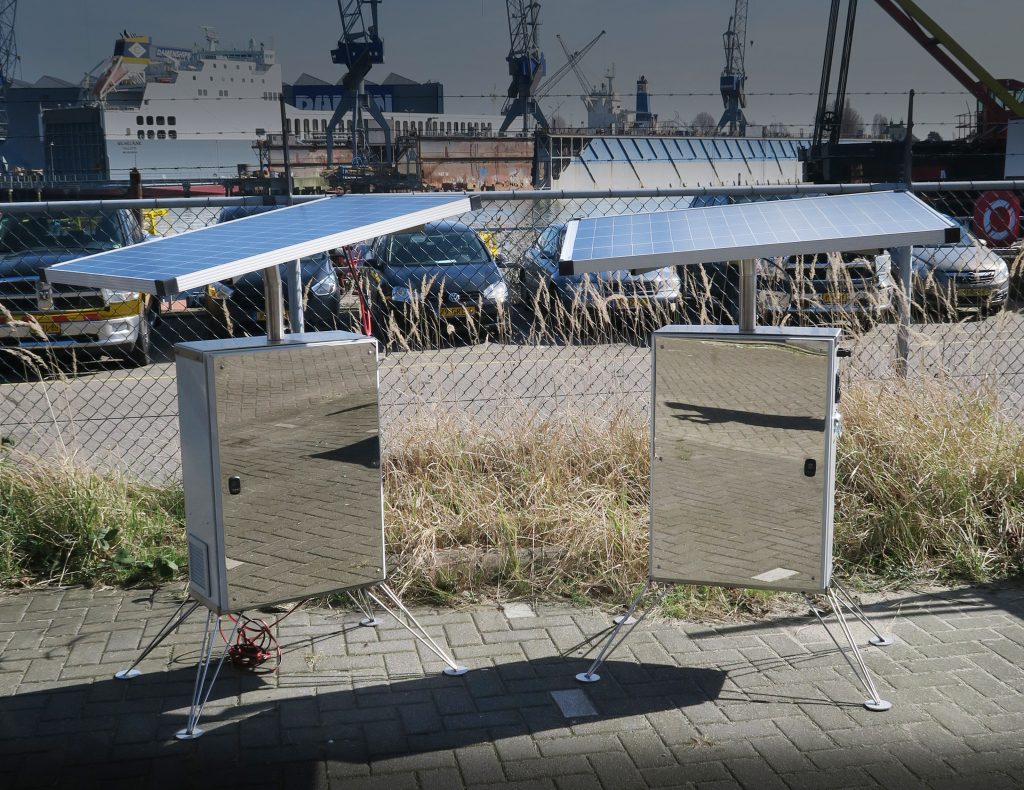 The SunGlacier team is looking forward to testing its latest structure in ultra-harsh locations. The DC04 "Desert Twins" – with their design inspired by a Moon lander – will embark on a mission that some experts say is too extreme to succeed. We are still optimistic because SunGlacier is focused on bending the impossible to make a beneficial project into a reality.
Is it really possible to harvest usable amounts of fresh water from air in one of hottest and driest areas on this planet? To find the answer our team is transporting the Twins to the Sahara for testing in a desert with temperatures of 40C – 45 Celsius  (104F – 113 Fahrenheit ) and a relative humidity less than 10%.  
If the DC04 Desert Twins succeed in producing water on site in these harsh conditions, there will be proof that our concept can be used nearly anywhere. In a few weeks updates will be published on this website and our Facebook page: SunGlacier.
Keep a watch for "impossible" updates coming soon!